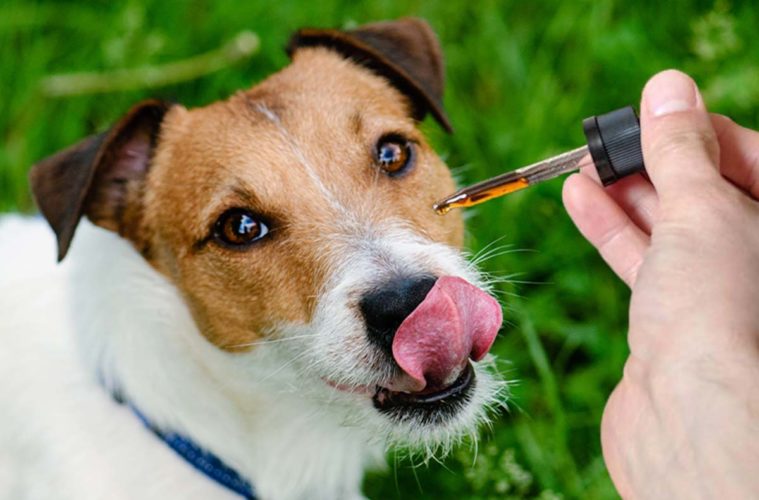 CBD Oil: Beneficial For Dogs?
Read Time:
1 Minute, 58 Second
By Brittany Kaplan
Growing older can be hard, both physically and emotionally, for virtually anyone. But in our canine friends, aging can be especially difficult, since pets are incapable of verbally communicating their discomfort to us human companions. Anxiety, disorientation, arthritis, general pain and chronic inflammation are just a few of the common conditions dogs experience as they enter their senior years. But in recent times, a revolutionary treatment first popularized in humans has come into the spotlight for veterinary use: CBD oil.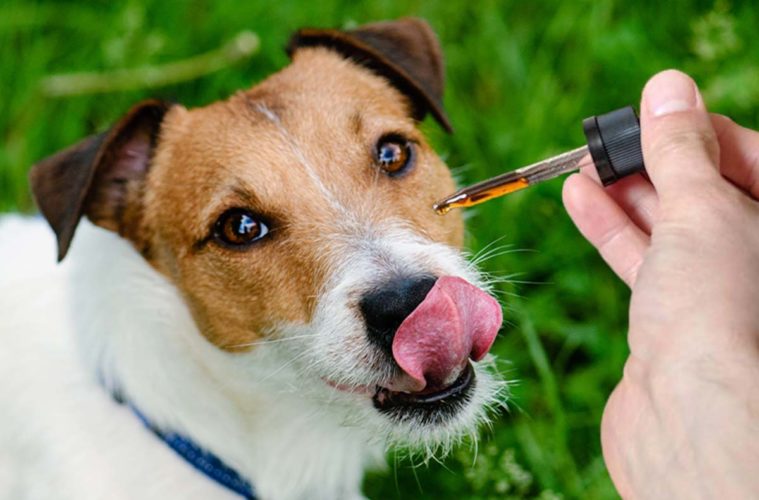 Cannabidiol, or CBD, is a chemical produced naturally in the cannabis plant. Unlike tetrahydrocannabinol (THC), the most famous cannabinoid, CBD doesn't have the same psychoactive effects typically associated with a marijuana "high." Rather, CBD is responsible for less of the mildly hallucinogenic characteristics of weed, and more so the bodily effects: pain relief, anxiety reduction, alleviation of cancer-related symptoms, and benefits to heart health are just some of the evidence-backed bonuses of CBD oil in pets.
CBD oil is extracted from the flowers and leaves of mature cannabis plants, then diluted with a carrier agent such as coconut or hemp seed oil. From there, canine owners can administer a recommended number of drops either directly into the dog's mouth, or mix them in with food.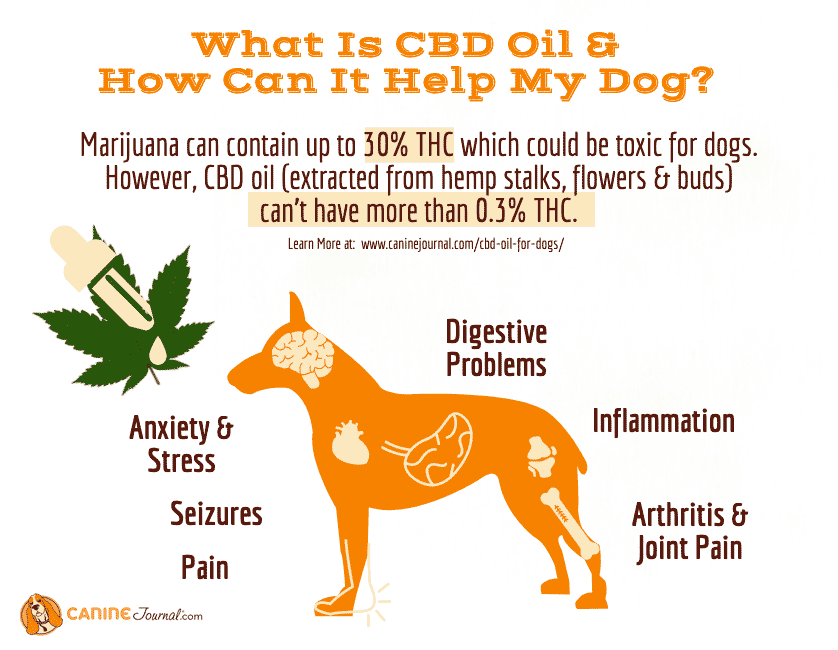 This isn't to say that CBD is for every dog experiencing the effects of aging. McGrath et al. (2018) cite diarrhea and increased serum ALP (a chemical associated with liver damage) levels as common side effects in their small study of CBD treatment in 30 dogs. Along with this, there hasn't been a ton of research on how CBD oil works in canines just yet.
If you and your vet do decide that CBD oil sounds right for your dog, there are a number of factors to keep in mind when choosing a brand. According to Canine Journal, organicness and THC levels less than 0.3% are key in picking a good CBD oil. Additionally, look for safe processing methods such as cold press extraction and carbon dioxide, as well as companies that independently test their products and produce a certificate of analysis (COA).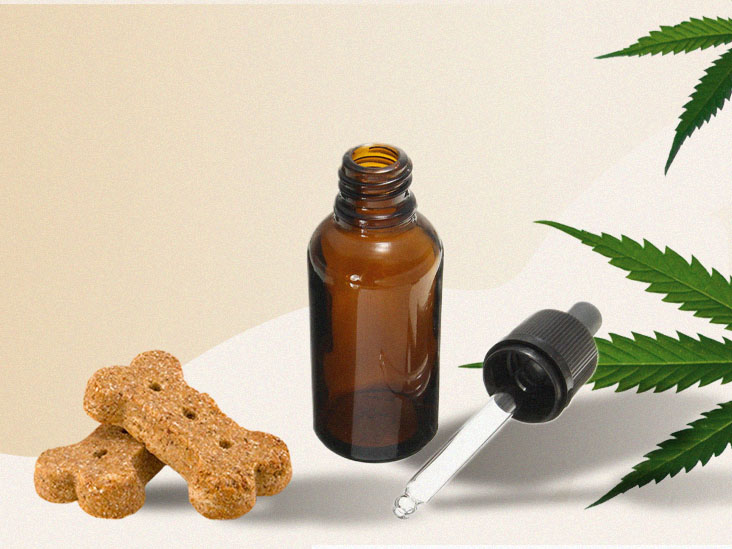 Works Cited (Articles Referenced)