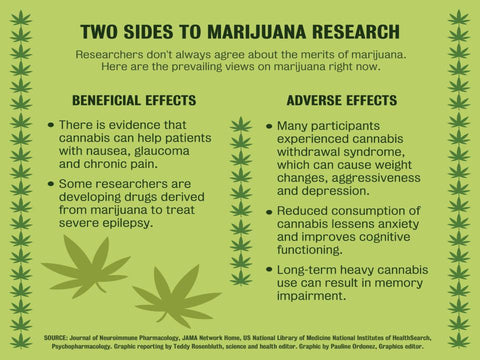 Is Marijuana Linked To Depression?
Read Time:
2 Minute, 3 Second
by Heather Occhino
As brought up by Mayo Clinic, research indicates that marijuana has been associated with those diagnosed with depression. The conclusion that marijuana causes depression can't be directly confirmed, as its evidence may be brought forth in contradiction, considering that it's common for those struggling with depression to use marijuana to cope with symptoms (Hall-Flavin, 2018).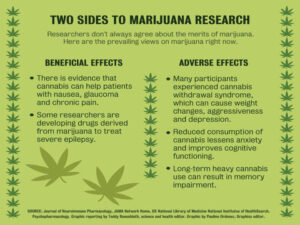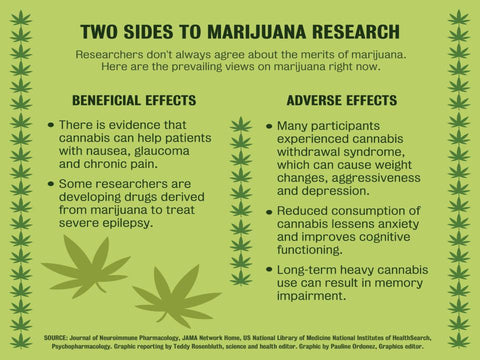 Credit: Daily Bruin-dailybruin
According to Health Line, medicinal marijuana can be used effectively to treat symptoms of mental disorders and physical pain, such as anxiety and nausea and vomiting that is related to chemotherapy. Studies conducted separately, one performed in 2014 and the other performed in 2012, were both shown to reduce the effect of symptoms from certain ailments. The study in 2014 resulted in participants reporting an overall 64% decrease in pain after using medically prescribed marijuana, as shown by the Hawaii Journal of Medicine & Public Health. The prior study done in 2012, showed results which uncovered positive effects on physical pain symptoms, as participants involved in the study, who had multiple sclerosis, reported facing about a 30 percent decrease in spasticity (excessive muscle tightness) (Marcin, "What are the benefits of medical marijuana?", 2018).
Credit: Healthline-healthline.com
According to Health Line, in a more recent study as part of the on-going research in the beneficiary of medicinal marijuana, scientists at the University at Buffalo have looked into the use of prescribed medicinal marijuana to be considered for the treatment of depression caused by chronic stress. Scientists performed the study on animals and found that chronic stress-a common cause of depression-may be the cause to the delay or suppression of the brain's production of chemicals known as endocannabinoids.
Endocannabinoids are neurotransmitters that bind to cannabinoid receptors-and this process has been looked into as serving an important factor in the regulation of a myriad of physiological conditions, as well as a various number of diseases. If endocannabinoids are suppressed, the scientists at UB also found this can likely lead to behavior attributed to depression (Marcin, "Research on marijuana and depression", 2018).
While contradictory pieces of evidence have been found regarding whether or not medicinal cannabis is beneficial to or harmful to depression, as well as other disorders, on-going scientific research is being conducted to make a verifiable conclusion of cannabis's effects on the mind and body.
Credit: NeuRa-library.neura.edu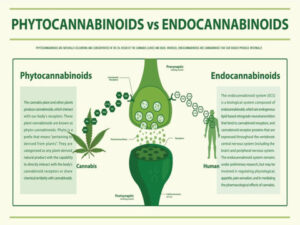 ---