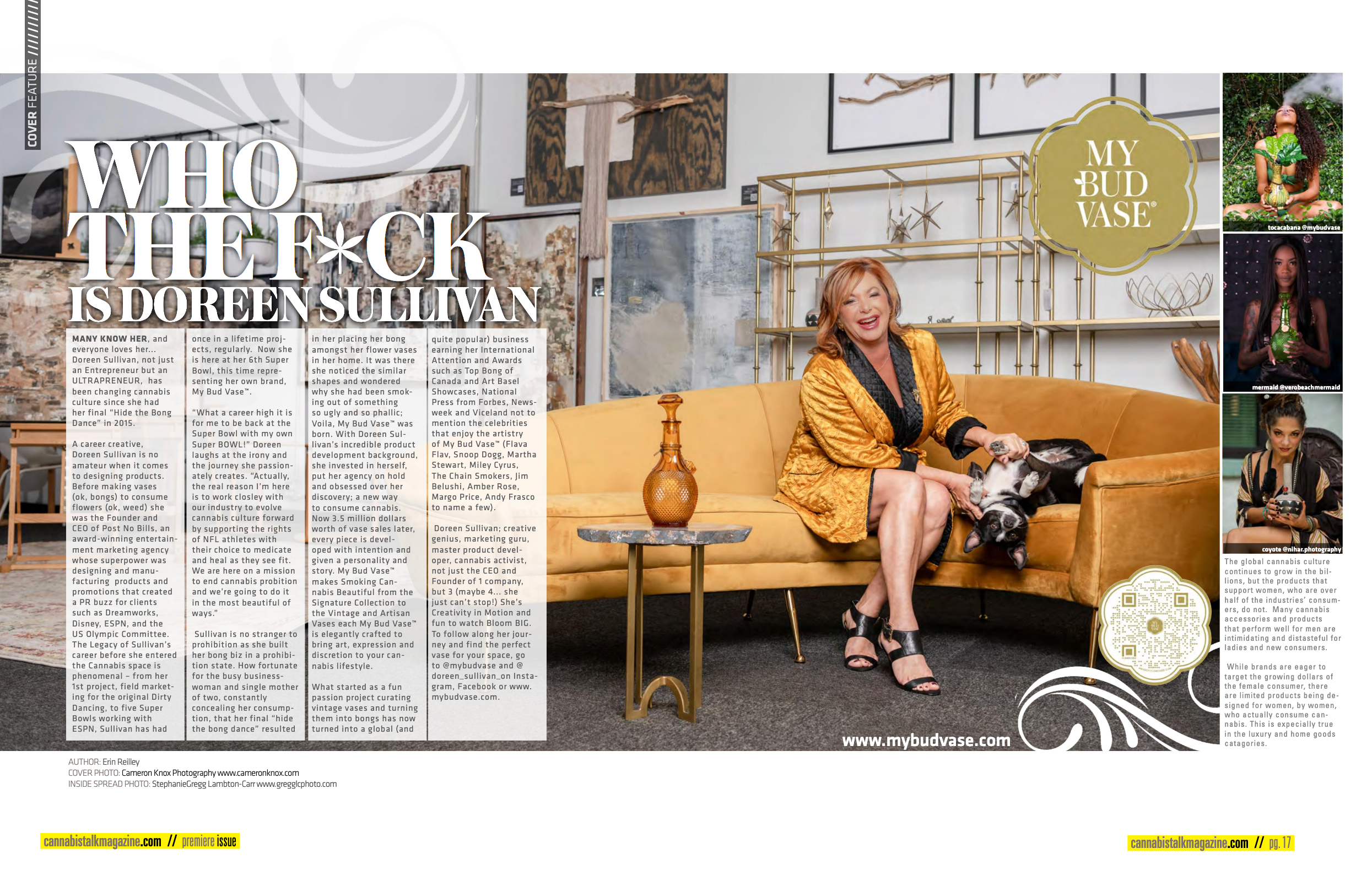 Big Game Changes in Cannabis
Read Time:
2 Minute, 37 Second
My Bud Vase®: On A Mission to End Prohibition
My Bud Vase®, one of the leading women-owned and operated cannabis brands, is using their luxury vases (ok, bongs) to raise awareness and funds for important cannabis causes. In parallel, they're destigmatizing stereotypes about cannabis consumption through creative and inspiring products. Each decorative vase doubles as a functional bong, which is home décor rather than obvious heady paraphernalia. Simply put, they're vases that you can smoke out of.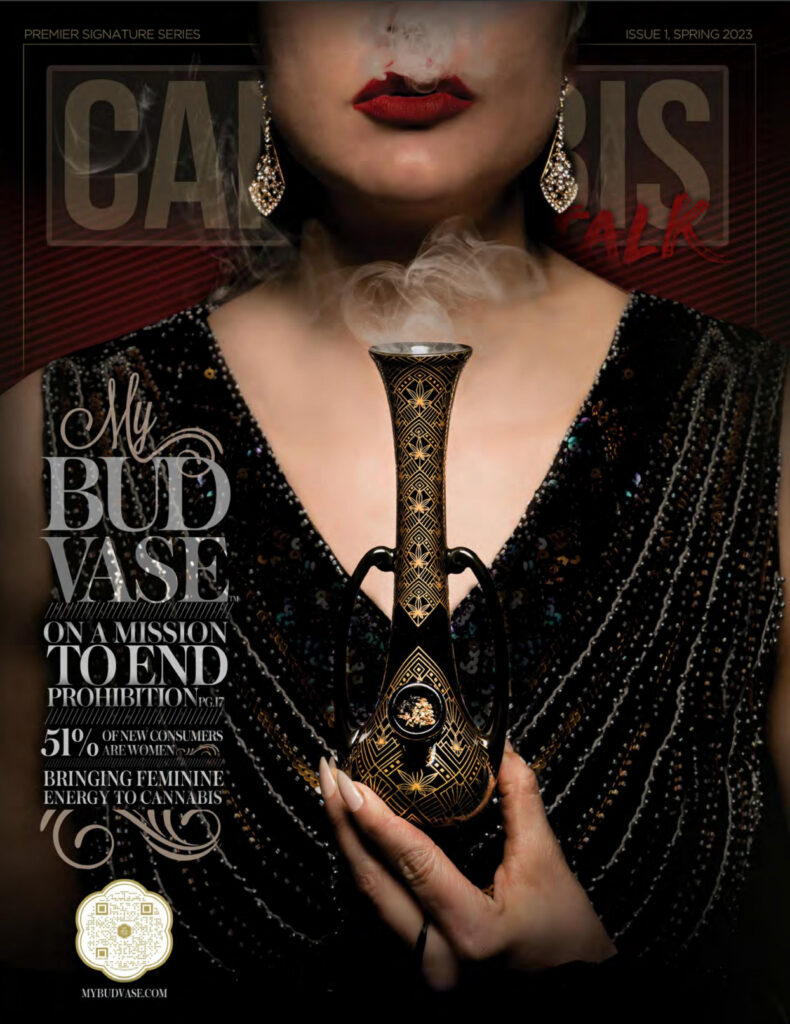 The global cannabis culture continues to grow in the billions, but the products that support women, who are over half of the industries' consumers, do not. Doreen Sullivan, ultrapreneur & industry game changer, is building a new consumption category for women and sophisticated smokers. So why is she here at Super Bowl LVII? Well, for starters, she's a seasoned professional in both sports & cannabis industries including working on five VIP Super Bowls events for ESPN. Now at her 6th Super Bowl, she's on a new mission… one to end cannabis prohibition. Doreen is thrilled to see these two worlds merge as the first Super Bowl in a cannabis-legal state is about to begin.
"I'm here to stand with the industry leaders in support of giving athletes access to the benefits of cannabis to heal their bodies. I'm passionate about athletes, I'm passionate about artists, and I'm passionate about this plant and all that it can do for society." – Doreen Sullivan
The cannabis industry still faces unjust challenges daily; however, Doreen is a firm believer that momentum is building in these three areas: Pot Culture is becoming Pop Culture, on-site consumption is rolling out (in multiple ways) coast to coast, and ancillary products are becoming luxury home goods.
All three game changing trends for cannabis are happening now in Arizona on this Big Game Weekend. As a proud sponsor, My Bud Vase will join forces with Cannabis Talk 101, Revenant, and Fairchild Events at the first cannabis-friendly GridIron Greats Celebrity Golf Classic in Arizona benefiting the GridIron Greats Assistance Fund. My Bud Vase will contribute to this monumental weekend in many creative ways, including:
Decorating the GridIron Greats Celebrity Golf Classic awards banquet with vases you can smoke out of.
Hosting the pool-side seaweed sesh, complete with Mermaid vases & a real mermaid who turned to cannabis to survive a rare brain stroke.
Gifting their Jewel collection for the top 3 winning teams in the GridIron Greats Celebrity Golf Classic.
Donating $20 from every vase sold through this weekend, Feb 10th – 12th, 2023, to the Gridiron Greats Assistance Fund.
And if that's not enough, My Bud Vase is on the back cover and has a two-page story inclusion in the premiere edition of Cannabis Talk 101 magazine launching today at Anthem Golf & Country Club.
For any interviews or media inquiries, contact kristi@makewaves.social or text/call at (630) 945-8988 to meet Doreen on the grounds in Arizona. To learn more about My Bud Vase, visit https://mybudvase.com/pages/press-media or follow on social media @mybudvase.