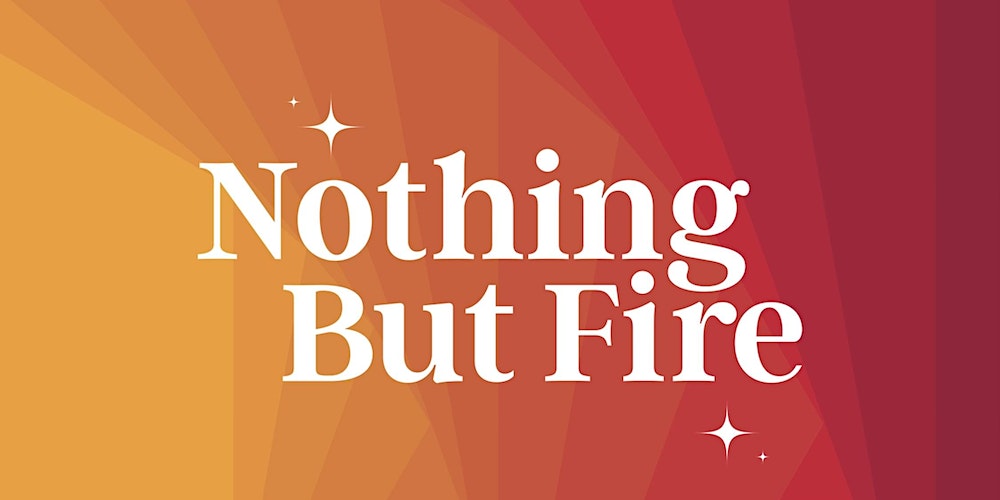 Cannabis Culture: Unveiling the Significance of "Nothing But Fire 2.0" Event in Los Angeles CA
Read Time:
4 Minute, 16 Second
In the heart of Los Angeles, a groundbreaking event is poised to set the cannabis community ablaze with inspiration, innovation, and a profound sense of responsibility. "Nothing But Fire 2.0," slated to take place at Optimist Studios on September 9th, isn't just another industry gathering; it's a celebration that encapsulates the essence of California's cannabis culture while championing corporate social responsibility. This event, which brings together brands, influencers, and cannabis enthusiasts, is more than just a soirée; it's a movement that pays homage to the industry's roots and propels it toward a sustainable and compassionate future.
California holds a pivotal role in the cannabis industry due to its historical significance, pioneering spirit, and massive market influence. As the first state to legalize medical cannabis with Proposition 215 in 1996, California laid the groundwork for the modern cannabis movement, igniting a wave of legalization efforts across the nation. Its legacy as a trailblazer in cannabis legislation and culture continues with subsequent legalization of recreational use in 2016 through Proposition 64. The state's climate, conducive to outdoor cultivation, has given rise to the famous "Emerald Triangle," a region known for high-quality cannabis production. Furthermore, California boasts a diverse population, influential media outlets, and a concentration of tech and innovation hubs, all of which contribute to shaping cannabis trends, consumption methods, and product development that ripple throughout the industry nationwide.
Uniting the Cannabis Community
The cannabis community is a tapestry woven with diverse threads, each contributing to the vibrant fabric of the industry. "Nothing But Fire 2.0" serves as a grand convergence point, where these threads intertwine to create a vibrant, unified whole. From brands that have long established their mark to influencers who shape trends and perceptions, this event bridges the gap and fosters collaboration, sparking innovation and ideas that reverberate throughout the industry.
Corporate Social Responsibility in Cannabis
A remarkable shift in perspective is sweeping through the cannabis landscape, and this year's event marks a notable turning point. The voice of industry leader Michael Kobayashi resounds, emphasizing a corporate responsibility approach. Corporate social responsibility (CSR) isn't just a buzzword here—it's a guiding principle that aims to create a symbiotic relationship between business success and social impact.
Terpene Warehouse, Weedmaps, and Advanced Nutrients, the main sponsors of the event, stand as torchbearers of this responsible business ethos. Their participation signifies a commitment to sustainability, community enrichment, and ethical practices. In an industry often dogged by stigma, their leadership speaks volumes about the potential of cannabis to transform not only lives but also societies.
Paying Tribute to California Prop 215 and its Legacy
Amidst the glitz and glamour of the event, a profound reverence for history shines through. California Proposition 215, enacted in 1996, was a groundbreaking step toward cannabis legalization. It laid the foundation for medical cannabis use and cultivation. "Nothing But Fire 2.0" pays tribute to this milestone and the families, especially the children, who found purpose and solace through its provisions.
For cultivators who stood with these families, the event becomes a celebration of shared journeys and collective achievements. It reminds us that every step toward progress has been fueled by the courage and determination of those who dared to advocate for change.
A Diverse Tapestry of Participants
The event's impressive lineup is a testament to the diversity and innovation present within the cannabis industry. From SF Canna to Dime, from Planta to Pro Pen, each participant brings a unique flavor to the gathering. This mosaic of brands, influencers, and advocates showcases the multifaceted nature of cannabis culture.
The Collaborative Spirit of Innovation
In the spirit of collaboration, Boveda—a leader in humidity packs—joins hands with CANNHIBA Cigars to lend their support. This union underlines the potency of collaboration, where entities from different corners of the industry come together to bolster the event's vision.
Embrace the Fire
"Nothing But Fire 2.0" isn't just an event; it's a manifesto that sets the tone for responsible growth, innovation, and community spirit in the cannabis landscape. By championing excellence, innovation, and corporate social responsibility, the event inspires attendees to embrace the fire that propels positive change.
Distinguished participants include The Highest Host Adam III and "Blue" from Cannabis Talk 101, Cannabis Capitol, SF Canna, Planta, Backpack Boyz, 5 Points LA, The Finest Farms, Pro Pen, Costa Concentrates, Zatix, LITTO, Wonderbrett, CBX, Cali Kush Farms, Ted's Budz, Apple Monkey, Top Shelf Cultivation, Originals, Royal Blunts, The Standard, Just J, Dime, Pistil Whip, De La Crème, The Cannon Co, Propen, Happy Fruit, Trilogy 710, The Hashishian, Dabwoods, Just J, Beard Brothers, Cannabis Capitol, Cannabis Talk 101, PHIRE, Frozen, KushCo, GlobMops, Terpene Warehouse, Cannabis Broadcast Station, Quickies, Snowballs, Mountain Man Melts, LA Family Farms, Toasty, Blueprint, Turtle Pie, Greendawg Cultivation, Bong-Aid, Hash and Flowers, Visit Hollyweed, Pink Formula, Cervo Media Group Fruit Slabs, Funxta West Coast, and CANNHIBA Cigars in collaboration with Boveda, a global leader in humidity packs, among many others…
For a comprehensive lineup and ticket information, visit the official event website: nothingbutfirela.com Prepare to immerse yourself in an unforgettable experience that celebrates the heart, soul, and future of the cannabis industry.