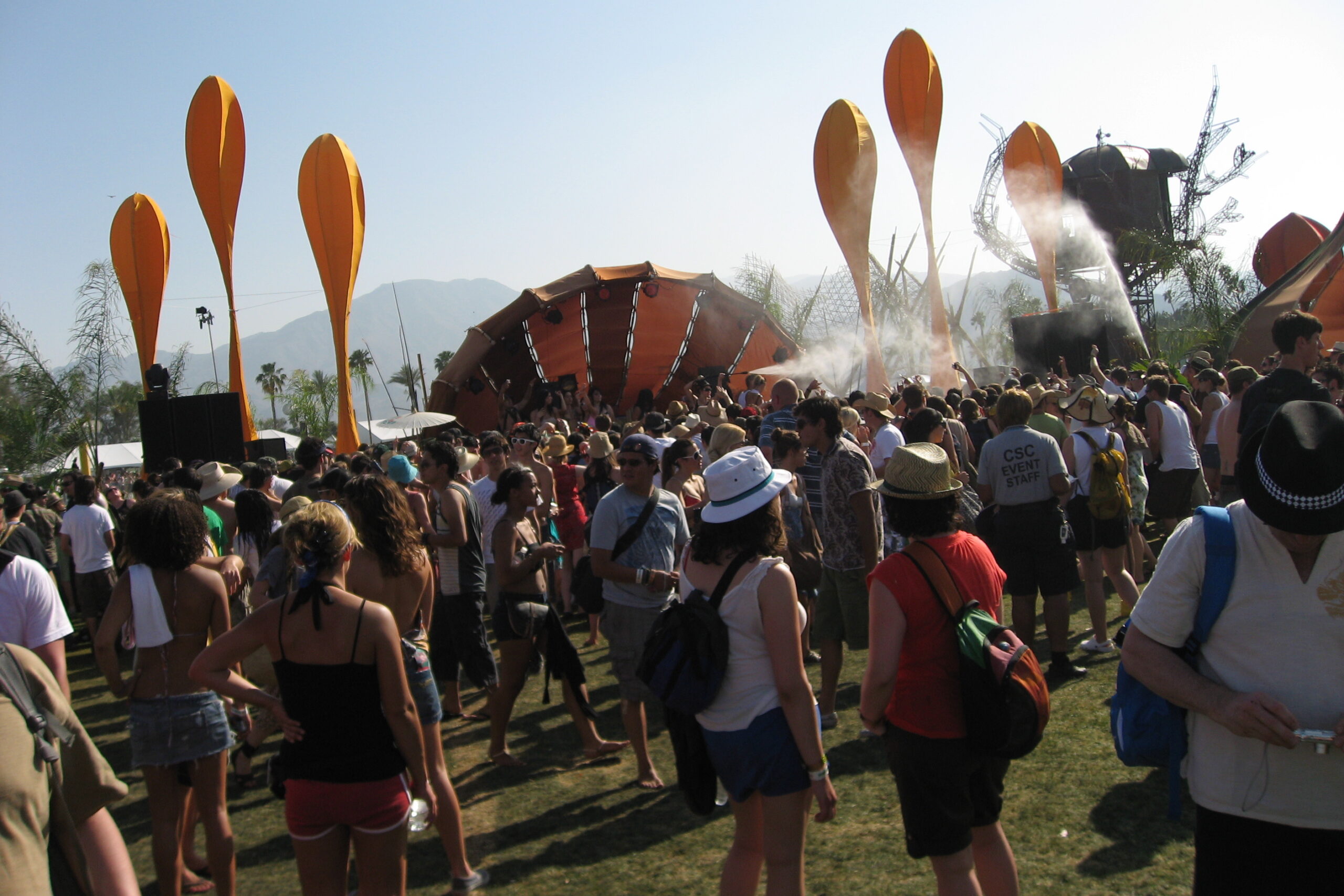 Read Time:
2 Minute, 12 Second
Music at the desert: filled with celebrities, current fashion trends, social media-approved backdrops, and some entertaining performances. Coachella season is rapidly approaching, and those who were lucky enough to score some tickets are beginning to prepare for their weekend in the desert in April. This year, artists like Bad Bunny, Frank Ocean, Kaytranada, Gorillaz, and many more are set to take the stage. While some are planning outfits or trying to decide what musicians they will make it to, others are wondering if they are allowed to bring cannabis to the event.
It is no secret that smoking at concerts and music festivals is a common and expected element of any production, but that does not necessarily mean venues and events condone it. In Coachella's case, cannabis is not prohibited inside the festival. Though the festival takes place in California where marijuana is legal, the music event is still allowed to ban the consumption of it within its realm. This is because Coachella takes place at Empire Polo Club, a private property, so it is not strange that organizers do not prohibit its use. The official page reads, "Sorry, bro. Cannabis or cannabis products aren't allowed inside the Coachella Valley Music and Arts Festival—even in 2020 and beyond. If that changes, we will update this answer." This rule does not seem set to change anytime soon, however.
Of course, any policy in place does not mean that people will not manage to sneak in cannabis entirely. In fact, witnessing people using marijuana during the music festival is relatively ordinary. Attendees have always brought in substances despite any rules in place and will continue to do so this year. If you are attending the event this year and want to attempt to bring in your own cannabis products, there are some things you should know before deciding to try.
First, every attendee is required to go through a security check. Each person entering Coachella will be searched at the entrance; if any banned substances are found, you will be denied entry. There are amnesty boxes while queuing in case any person trying to sneak in prohibited materials changes their mind about taking the risks. While in the festival, there are several securities covering different areas of the grounds. On top of that, undercover police are common, and could possibly confiscate substances and take rulebreakers to "festival jail."
Cannabis use in music events is not rare. However, while at Coachella it is important to be aware of risks when sneaking the material in.
Source: Coachella
Image: "coachella" by joshc is licensed under CC BY-NC-SA 2.0.