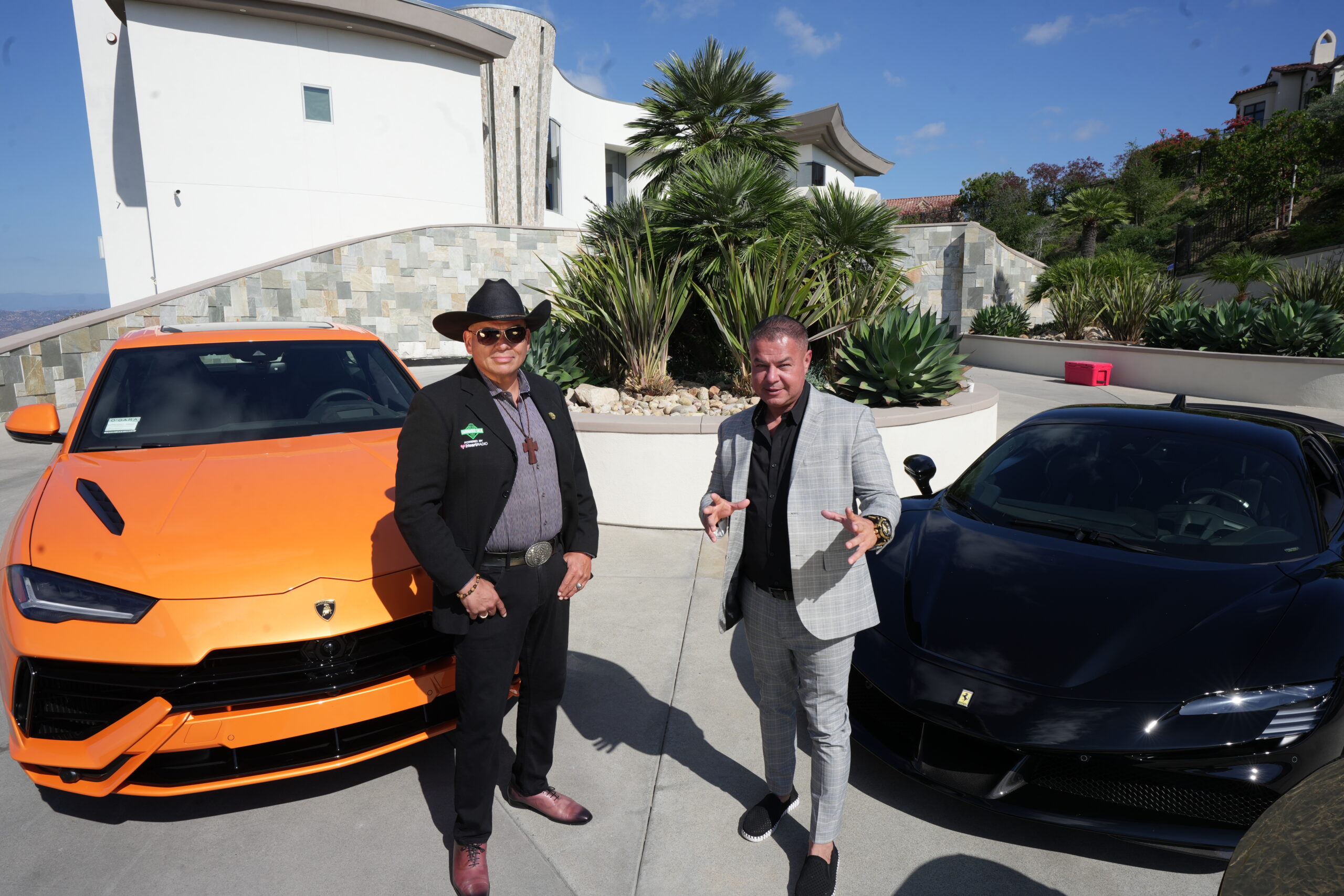 BLUE AND JOE GRANDE, CANNABIS TALK 101!
Read Time:
3 Minute, 44 Second
Prepare yourself for an exhilarating expedition alongside the dynamic powerhouse of cannabis media and education: Blue and Joe Grande! In a remarkable twist of fate, these two legendary figures converged when Blue extended a compelling invitation to Joe, inviting him to become a vital part of the thriving platform, Cannabis Talk 101. This dynamic partnership marked the birth of an inspiring journey, and with their unique blend of playful banter and educational expertise, they are revolutionizing the culture as "The World's #1 Source For Everything Cannabis!"
Cannabis Talk 101 has become a platform driven by an unyielding commitment to dispelling the stigma surrounding cannabis. Through this initiative, Blue, Joe Grande and the team are on a relentless pursuit to enlighten the world about cannabis culture – and the impact of these efforts have been nothing short of extraordinary.
Blue: Hip Hop Legend Turned Cannabis Advocate
Introducing the exceptional Christopher "Blue" Wright. With his origins in the world of entertainment as a touring musical artist, Blue has seamlessly evolved into an influential author and educator, serving as a guiding light in the realm of cannabis education, and positively shaping the paths of numerous students as they strive for success in the cannabis industry.
Blue's love for the entertainment industry and cannabis grew hand in hand, leading Blue to become a second-generation cultivator in the footsteps of his beloved dad. However, it was a profound personal tragedy that sparked Blue's unwavering commitment to cannabis advocacy. It was the loss of his father to lung cancer that stirred a deep motivation within him, driving his exploration of alternative paths to wellness. Along this path, he uncovered the incredible potential of cannabis as a therapeutic and educational tool.
Blue's journey serves as an educational testament to the power of dedication and the remarkable impact of sharing knowledge and passion. His story is a shining example of how one individual's unwavering commitment can make a significant difference in transforming perceptions and shaping the future of cannabis education.
Joe Grande: The Radio Legend with a Passion for Cannabis
Joseph Lopez, renowned as "Joe Grande", is a dynamic radio personality who ignited his career at the iconic Wild 94.9 radio station in the SF Bay Area, where he became a household name through the #1 Morning Show, The Dog House. His journey took an exciting turn in 1999, when he ventured to Los Angeles, collaborating with industry heavyweights like Ryan Seacrest on 102.7 KIIS FM and joining Power 106 FM alongside Big Boy. Grande also worked in sports hosting the Oakland Raiders pregame show and a Los Angeles Lakers show on AM570 KLAC. Joe Grande also did National Sports on the NBC Sports Network & FOX Sports. This transition catapulted him to even greater heights in the radio industry, leaving a remarkable imprint on the airwaves. With his vibrant on-air presence and deep-rooted love for the culture, Joe Grande captivated audiences from the beginning in 1994, establishing himself as a legendary figure in the radio world.
But Joe's journey didn't stop there. Teaming up with Blue, Joe Grande became an integral part of Cannabis Talk 101. Together, they have created a space where cannabis enthusiasts can come together, learn, have fun, and celebrate the culture. Through this platform, they have combined their talents to revolutionize cannabis culture, offering a unique blend of education and entertainment that continues to captivate audiences. Joe's career is a testament to his passion for both radio and cannabis advocacy, making him a true pioneer in both realms.
The Success of Cannabis Talk 101
The impact of Blue and Joe Grande's collaboration through Cannabis Talk 101 cannot be overstated. Their platform has become a go-to source for the latest news, trends, brands, celebrity appearances and insights in the world of cannabis. They have successfully broken down barriers, challenged stereotypes, and created a community of like-minded individuals who share a passion for cannabis education.
Through their interviews with industry experts, they have shed light on the potential benefits of cannabis for various conditions, debunked myths, and provided valuable information for responsible consumption. Their dedication to showcasing local talent and supporting emerging artists has also made a significant impact on the cannabis and hip-hop scenes.
So, don't miss out on the revolution—tune in to Cannabis Talk 101 for a captivating blend of education, entertainment, and boundless fun! And always remember, when it feels like nobody else loves you, Blue and Joe Grande do!